PBP RACER
Join Date: Apr 2005
Age: 54
Posts: 70
BMS 2009 P2 from Australia
---
Hi Guys,
This is my sons BMS with a BZM motor.
It has now been upgraded to a OR 50cc watercooled engine, with 8 petal reed setup and lightened gauge exhaust.
It has been tuned by DMR.
I have found BMS France and a few other BMS dealers have used my picture on their websites.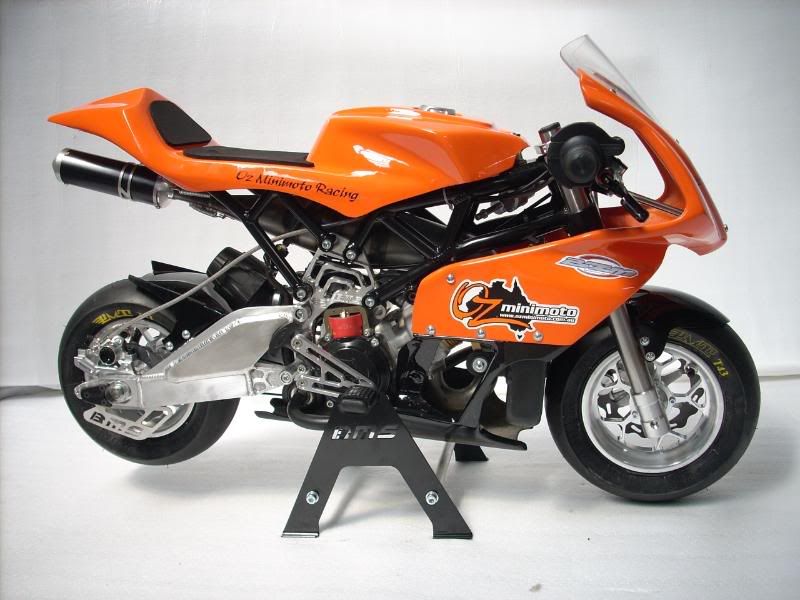 ---
Thankyou
Darren
Oz Minimoto
But who prays for Satan?
PBP COUNCIL MEMBER
Join Date: Jun 2005
Age: 39
Posts: 6,571
Re: BMS 2009 P2 from Australia
---
Darren, That bike is freaking AWESOME, If I had enough extra dough that would be the bike for me, I really LOVE that new swing-arm setup.

Thanks for entering!

Nick.