Wow did not thought the chopped pipe would do that bad, that's insane.
All power disappeared.
I have been thinking of try another cylinder than stock on the cag engine.
This one. It got real ports and either jb weld the intake on the cylinder and making a boost port and keep the location of stock intake.
Or plug the stock intake and stuff it a bit and then use the intake on the cylinder, then use the piston port intake or chop the piston and grind the intake and put a reed valve on the cylinder intake.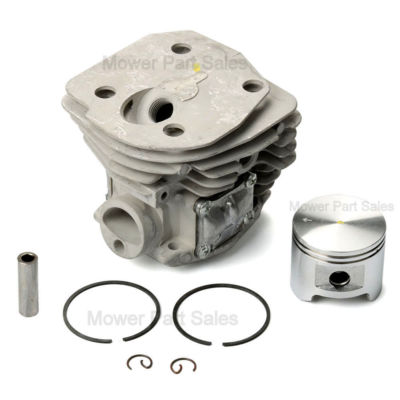 Jonsered CS2152. Husqvarna 353, will also fit the 350, 351 & 346xp with a 44mm bore models and produce more power. Cylinder & Piston. 2 x Piston Ring. Piston Pin. This cylinder has the closed ports unlike the cheaper open port kits and is ideal for the professional range of saws like the 346xp...
They are a bit expensive though and require some work to get it rolling.