Discussion Starter
·
#1
·
I started building another bike for my oldest son (11) because he wanted one with full suspension unlike his cag, so... I took a dr9 dirt bike rolling frame that I had and didn't want to go through the trouble of finding a stock seat. because well...... I simply can't. If someone here has DR9 parts (speficially seat and body and gas tank) let me know...
I was going to build a cateye bike but he really liked my dr9 that i have, Long story shortened.
I took the cateye seat fairing and welded a bracket onto the dr9 frame and started putting a engine together and also used the cateye exhaust with a custom hanger and this is my result so far...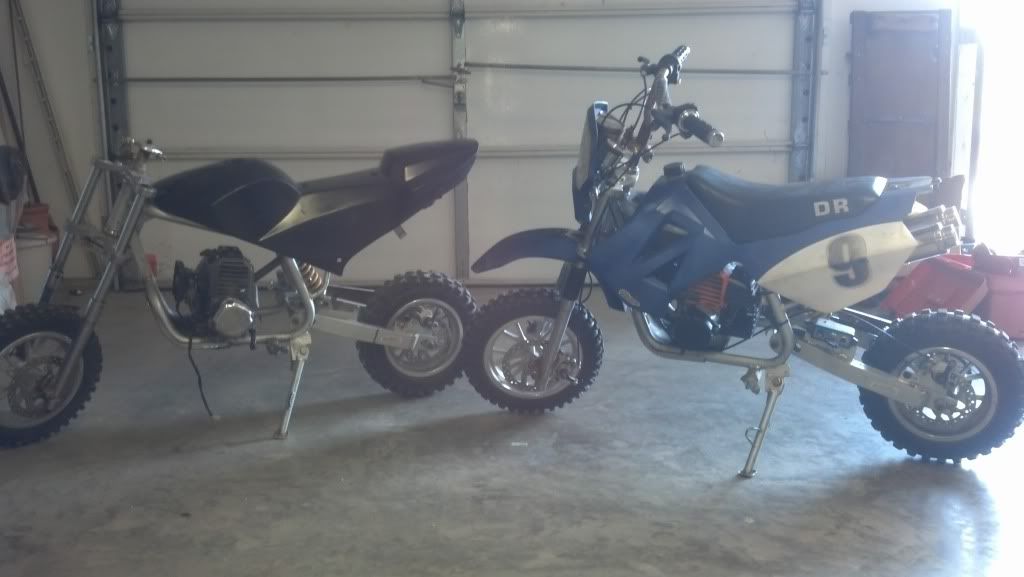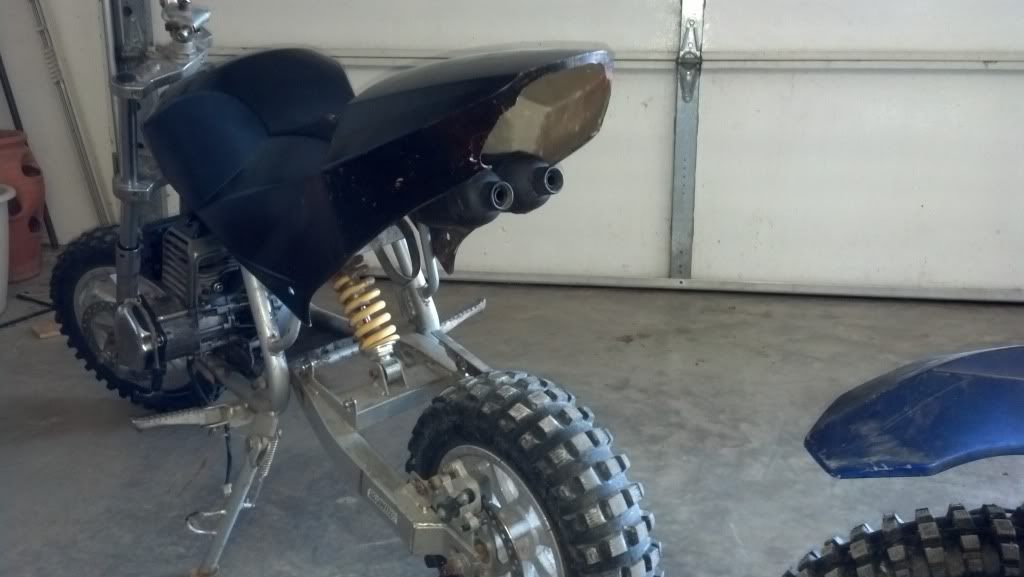 as far as a gas tank my only option right now is using a small weedeater tank I have.
still waiting on the tranny to come in that I purchased off ebay and need to order a new clutch and remake 2 brackets for engine mounting since some dummy decided to cut/hammer the other ones.
what do you think?