What's goin on fellas,
I have decided to tackle the task of doing some maintenance/repairs on the bike and any help would be appreciated. Thanks to Repo for helping me and Swheels and Cam2 for some threads. Never worked on an engine of any kind but its time I learn. At any time feel free to chime in and bark at me for breaking some golden rule of ancient pocket bike history or putting something in backwards marcelo
Here we go...
1.
According to midsouthminimoto NGK BR6HS is the standard spark plug for the 2.5/2.6 blata. I am heading to buy one today.
Does it need be to "gapped", if so how do I do it.
Any tips for this job? Something I should be careful for etc..
2
. I will be cleaning the carb, any specific fluid you guys use or regular carb cleaner from auto parts is ok? Anything I should look for when I am there?
3
. I want to replace the fuel lines, does anyone know the girth of the hose I should be buying? Where might I find some locally.
4
. I will be removing the gas tank and cleaning it with warm water and dish soap.
5
. I will be replacing front and rear rotors, as well as pads.
6
. Bike has stock filter, I want to clean or replace, what route do you suggest I look into? I don't know how to choose filters. Brand/size/etc..
7
. Cushion on the seat. (did he just ask to make a pocket bike comfortable
) Yes, I've considered it, this thing can be a PIA literally at times. Just wanted to see if anyone else had done something about it. The seat that it comes with is thinner than a business card.
8
. The third bolt holding the engine in place is missing, not the two at the bottom of the frame, it's on the side, attaches a small arm of the frame to the clutch I believe. Anyone know the size?
Matter of fact I would like to replace all bolts, anyone know where they might sell colored ones?
9.
The rear sprocket has a small bend in it. I am almost positive I DON'T have to go with blata original product here. Please chime in. Brand/size/etc..
10.
Anything I do on the chain? When rolling the bike forward with my hands, at one point it's very tight and at another its normal. I am thinking that's due to #9 on this list. Also scrapes the frame at one point, here are two pictures.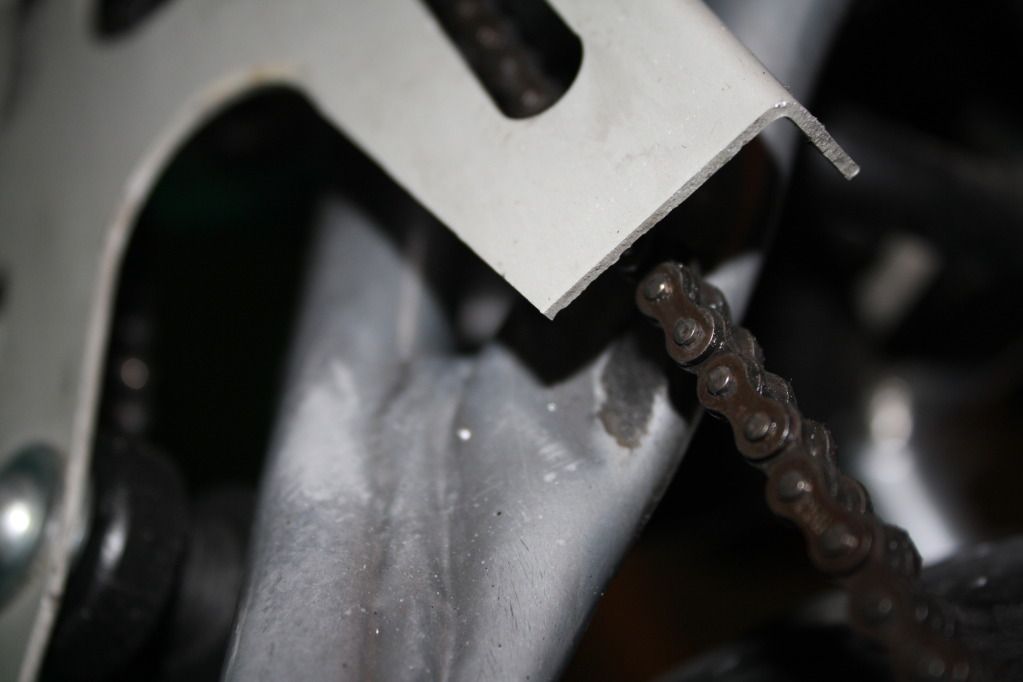 11.
I seem to be having a leak from the exhaust where it meets the cylinder.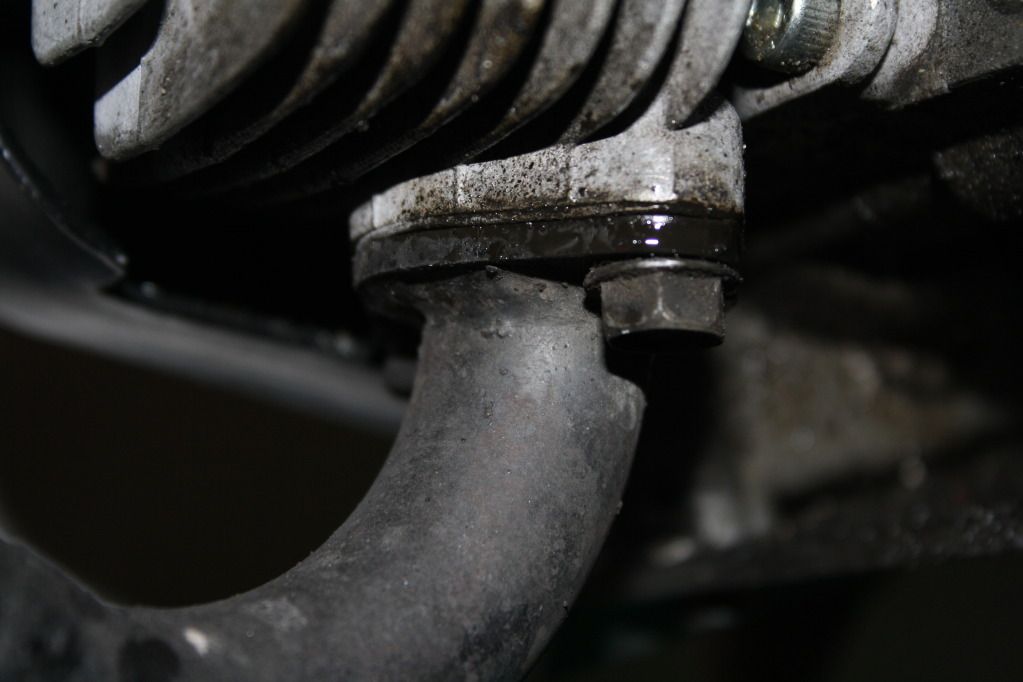 Thanks for all the help in advance, I sure could use it.