Discussion Starter
·
#1
·
Hi there, My names devan and im living in Parma, Ohio. I recently just have received a pocket bike that from my research is an x12 110cc 4 stroke( i think ), It has 4 speed transmission but there isnt a clutch? Most of the new ones i see they have a clutch lever. Its missing ALOT of stuff, In the pictures i am going to post you will see. It Ran decent when i got it i rode it only twice until the throttle cable snapped. Ignition is totally missing, No lights, There is no front cover, Pegs are all bent out of shape, the wireing is all cut and hacked to hell, Shifting gears is ridiculously hard to downshift and upshift. What type of gear oil am i supposed to have in there, im going to start with all new fluids, and i want to get the electric start to be working again. The speedo has been cut aswell from the harness But i would like to get that working too. As for the bike itself does anyone have the actual manual to this bike .pdf form? Or even a wireing diagram. That would help so much in this rebuild process, Here are my pictures of this poor bike.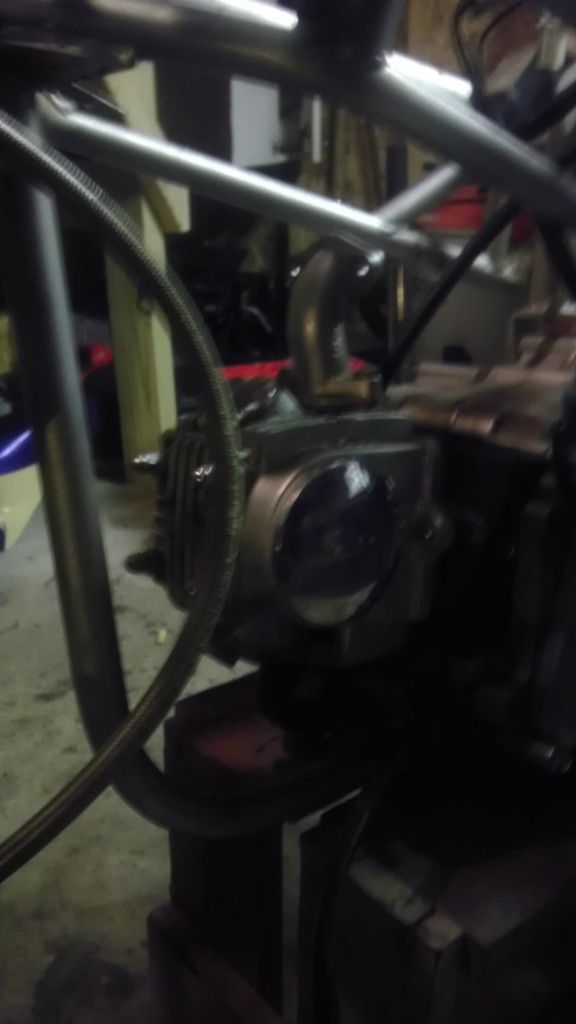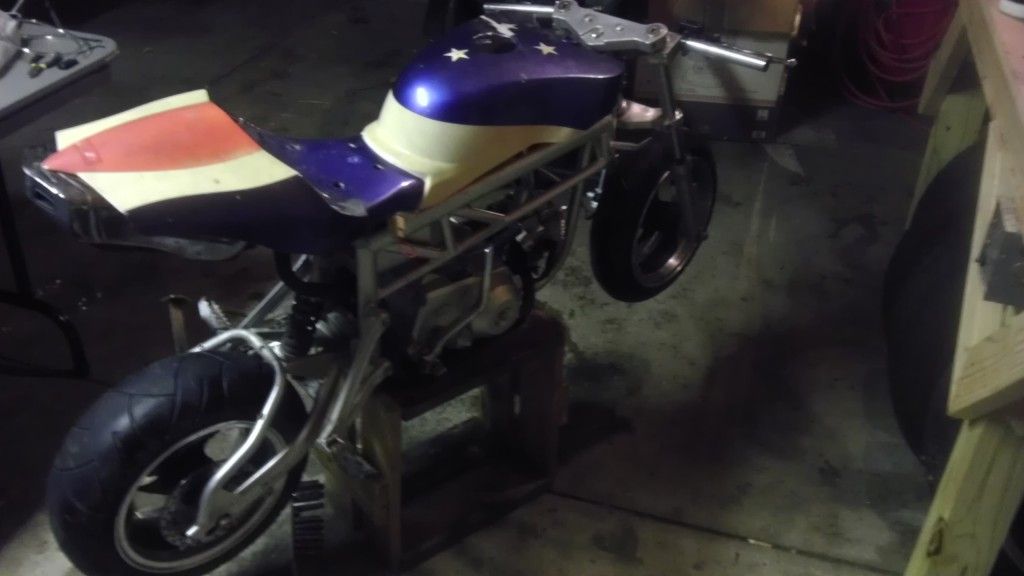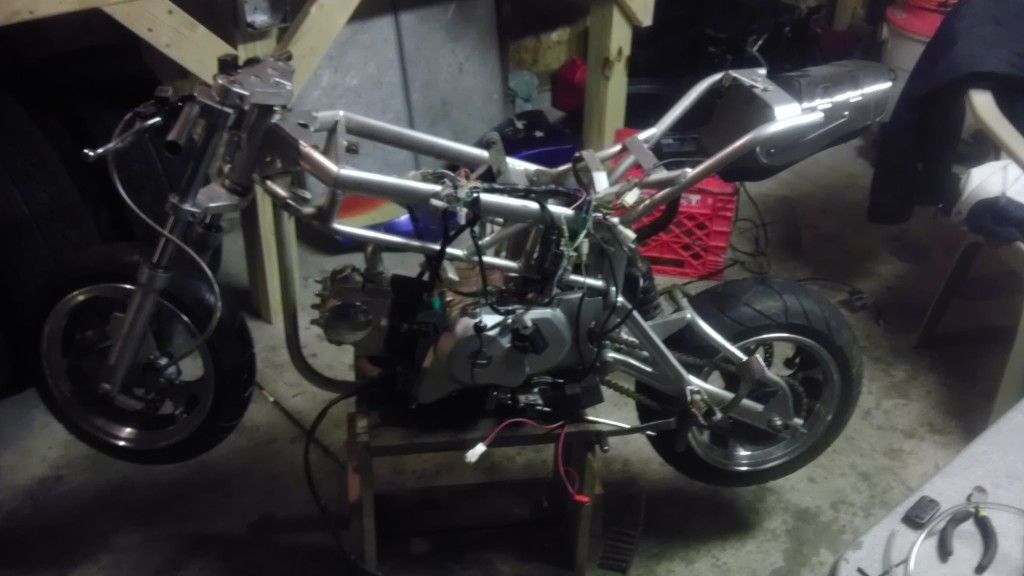 Ive been cleaning and trying to find the missing parts. Exhaust has been sanded and painted. the plastic i am repainting and filling in the cracks.
Ive cleaned the carb, Checked the brakes, both bleeder valves are stripped, does anyone have an idear on how to fix that without getting a whole caliper?Tested the starter sounds great no grinding . How do i go about to charging the battery? there is a plug in the back of the battery tray with a posi and negative cable so i am assuming that would be where a charger is inserted!