Hey guys, me again with another couple of questions. Its a totally different install, so i figured I'd make a new thread.
I just got the WT603 in the mail today, and as MathieuOuellette stated, i was going to need a new manifold. However, every manifold i found online looked exactly the same as i have now.
I went ahead and lined up the carb to the manifold, and i cant see how im going to need a new one. The vacuum port isnt 100% lined up, but with a slight opening of the hole on the manifold, it should make a 100% tight seal.
What is your input on that? I kinda want a metal manifold, and will order one if need be, but i really dont think its 100% necessary.
The choke lever is kinda tight up against the vstack, but it still moves pretty freely, so i dont see the need to cut the red handle up too much just yet
Heres some quick pictures i snapped of the install.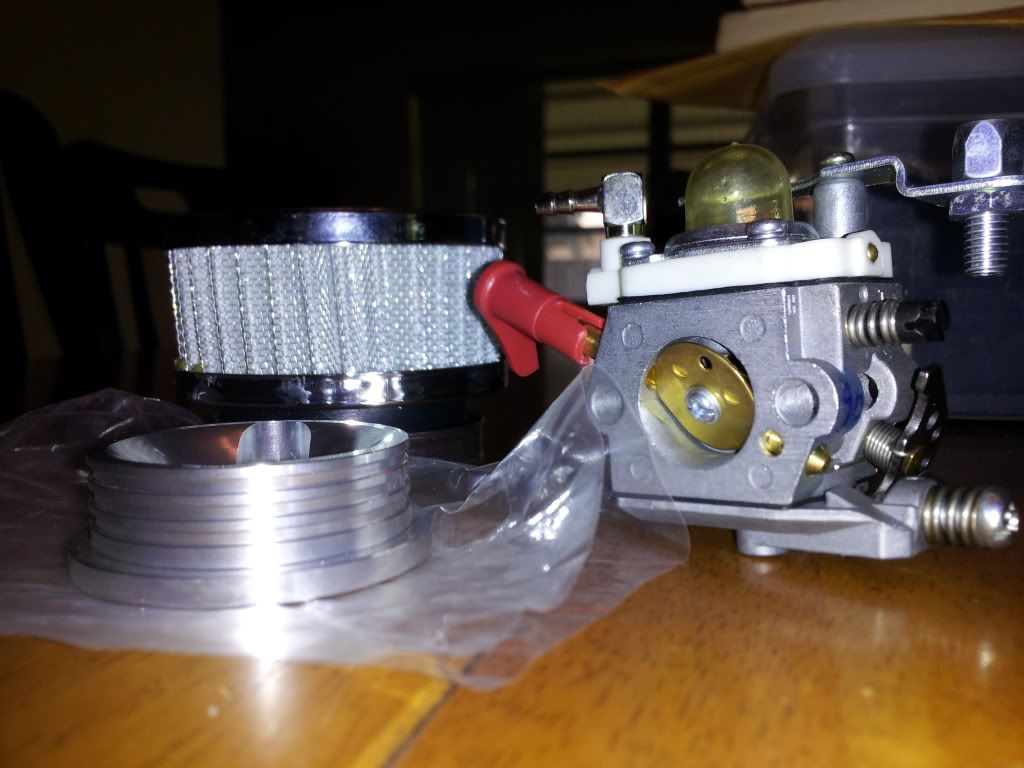 Any input is greatly appreciated. Good day to you guys!
EDIT:::::: Or is this the intake manifold that is needed for the wt603?
Code:
http://www.pocketbikeparts.com/Intake_Manifold_HP_Cag_p/cgim301644.htm