Hi everyone, it's been a really long time since I posted any of my work on this forum but I am getting near the end of this big project of mine and I thought it would amuse people if I posted some pics of it.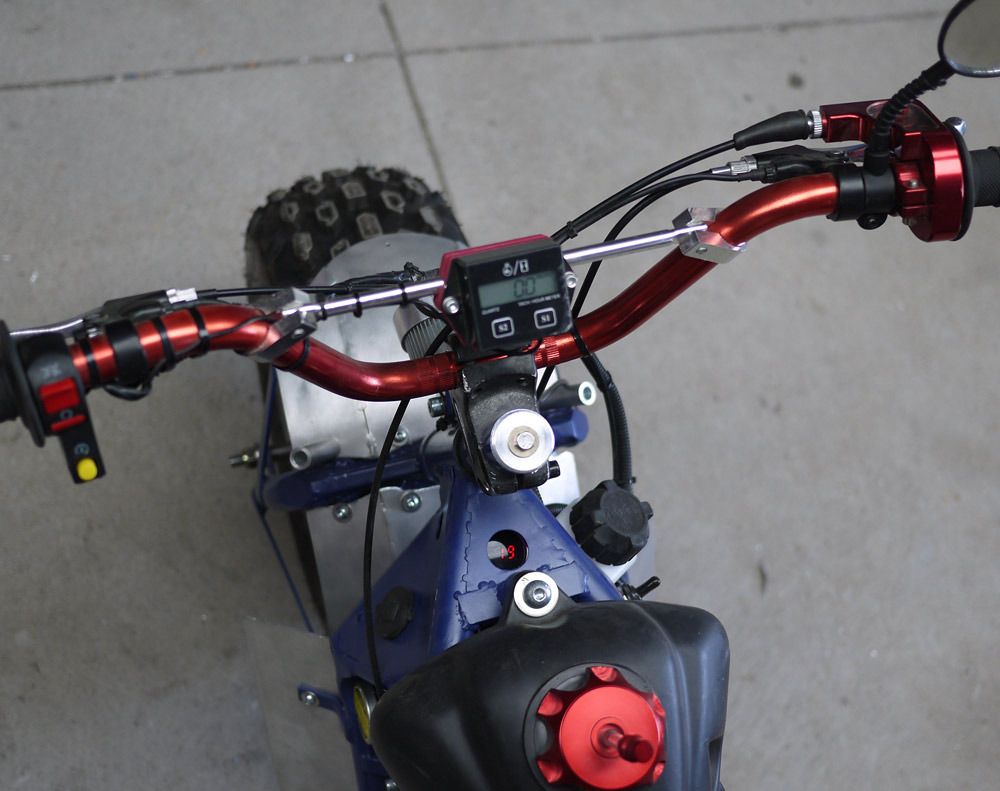 Specifications
Engine:
Genuine Blata W50cc, rated at 12kw / 16HP at 11,500RPM.
Frame:
Apart from the head tube it's all home made.
Wheels:
8" diameter and x 7" wide off a big quad bike.
Radiator:
Originally intended for a 250cc ATV.
Fuel tank and seat:
Originally to suit two different motorbikes, wasn't easy to make them work together.
Seat height:
660mm / 26".
Measured dry weight:
45kg / 20.5 lb.
It doesn't need that much to finish it off. I need to sort out an issue with the fuel inlet on the carby, I waiting for the sprocket which I couldn't make myself with the equipment I have and there are a few other odd things to do still.
It will be made off-road legal with "Recreational registration", this lets me use it on country roads and into the state forest that's about an hour from me.
I can post a heap of in the build pics if anyone would like to see it.