Discussion Starter
•
#1
•
This project has taken a long time. Mostly because I'm a finicky old fool and if it don't come out right I keep doing it! I did have it up to pedal status for a check on the hydraulic discs and here's an ugly before paint pic;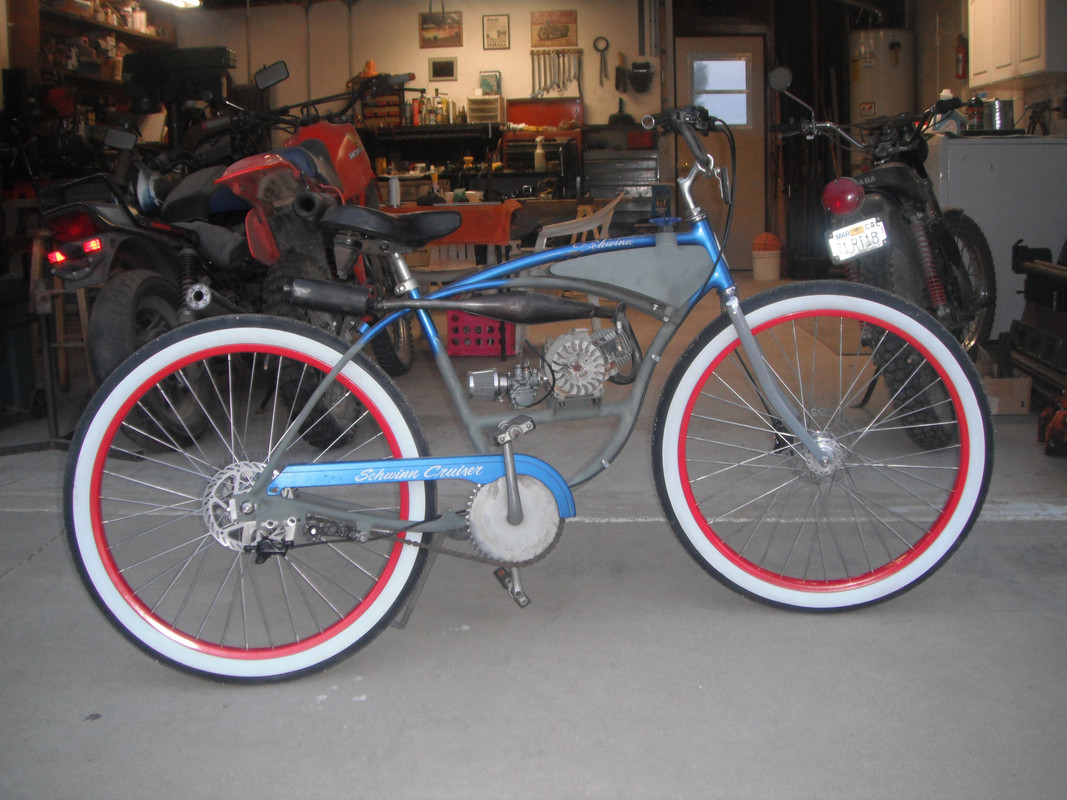 After paint and now it's looking like a Ferrari ..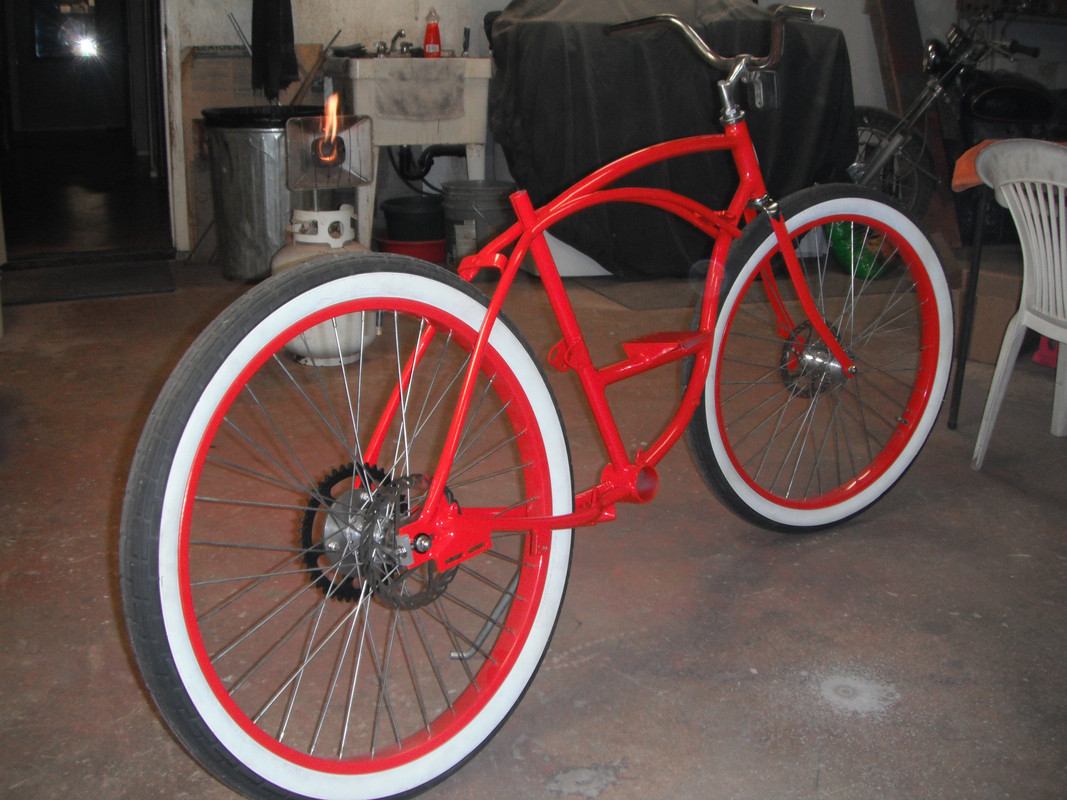 Next up is re-fitting the pipe and since I'll be cuttin' on it anyway I'm wondering about modifications. I've read about adding 4" to the belly area, plan A is to do that, but I'm looking for a wide power band torque motor and not sure if that's a good idea or not. Opinions are welcome ...
I've also been following SilverBullitt's thread very closely cuz motor work is next and I'm hoping to save CAM some typing.