What's up everyone, i picked this up from a buddy, it's a no name random pocket bike. So far i've stretched it 8in, reienforced the frame, and swapped to a Big Motor Sport 54cc engine. Right now i'm having an issue figuring out how to run the supplied throttle cable. I have it in the carb, but cannot figure out a solution to mount and tension it on the kill switch housing. I took a picture of me holding the cable next to the housing to show what i'm talking about. Thanks ahead of time, and stay tuned to this thread for more updates on the build.
here's a picture of how i got it.
I paint matched it to my drift car whenever i paint it. Base/Clear from a 2010 camaro
here's how it looks as of today. I still need to bend some more tube to connect the top bars to the new mounting for the motor since i had to move it back or the head would hit the tire.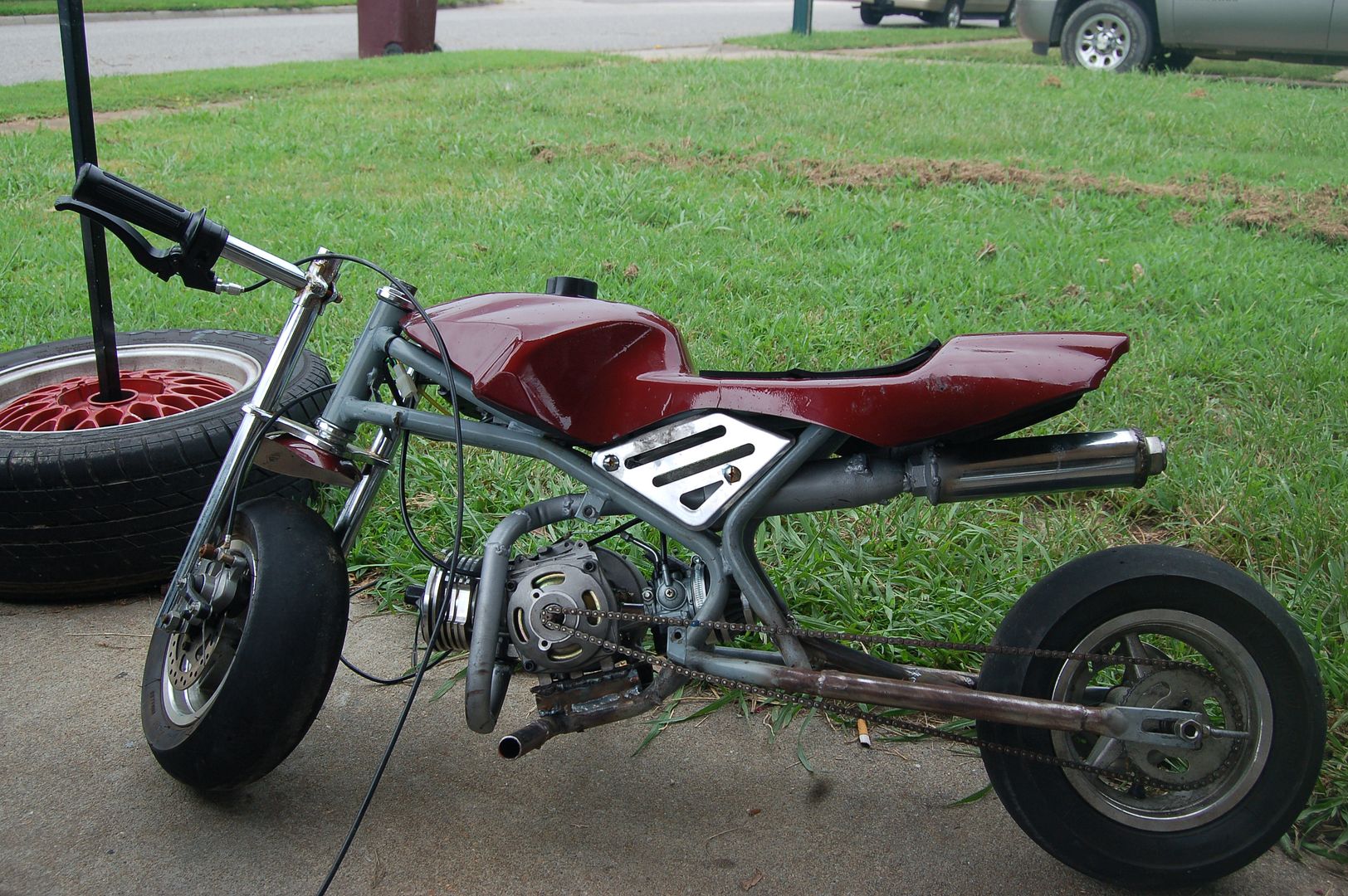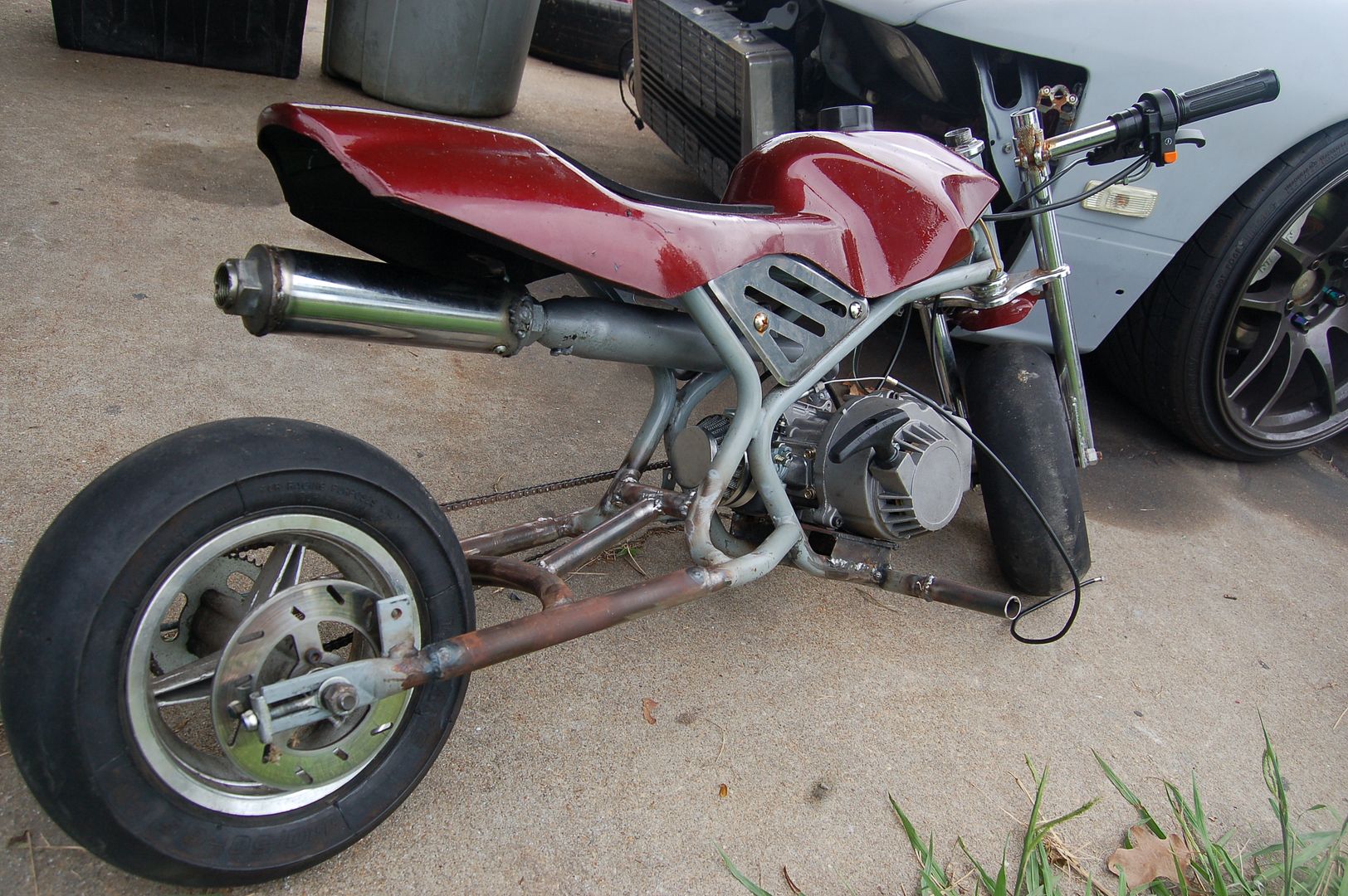 and here's what i was talking about in the engine review thread.