Discussion Starter
•
#1
•
Hello guys, my name is Javier and I live in Mexico, this is my first post here and am looking for some advise from You, I'm a modified scooters guy but this is my first attemp with a such small engine, this is the "project" I'm working on:
Almost three years ago, my Son Santiago got this Mini-Quad for X-mas at his grandparents'..as he was too youg (2 years and 3 Mo.) he didn't used it other than "play" at the garage, one day he pour water in the gas tank and nobody knew it until it was too late, the Mini-Quad never started again: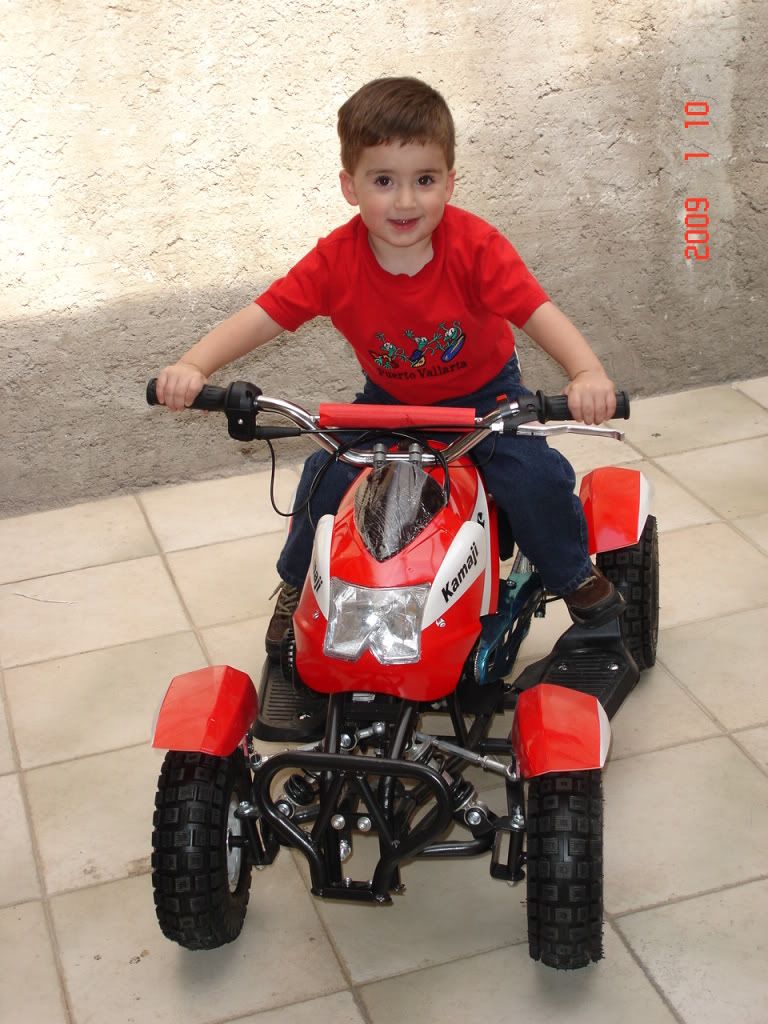 last week we decide he is "older" enough to use it inside a parking lot and we bring the mini-quad home to repair it: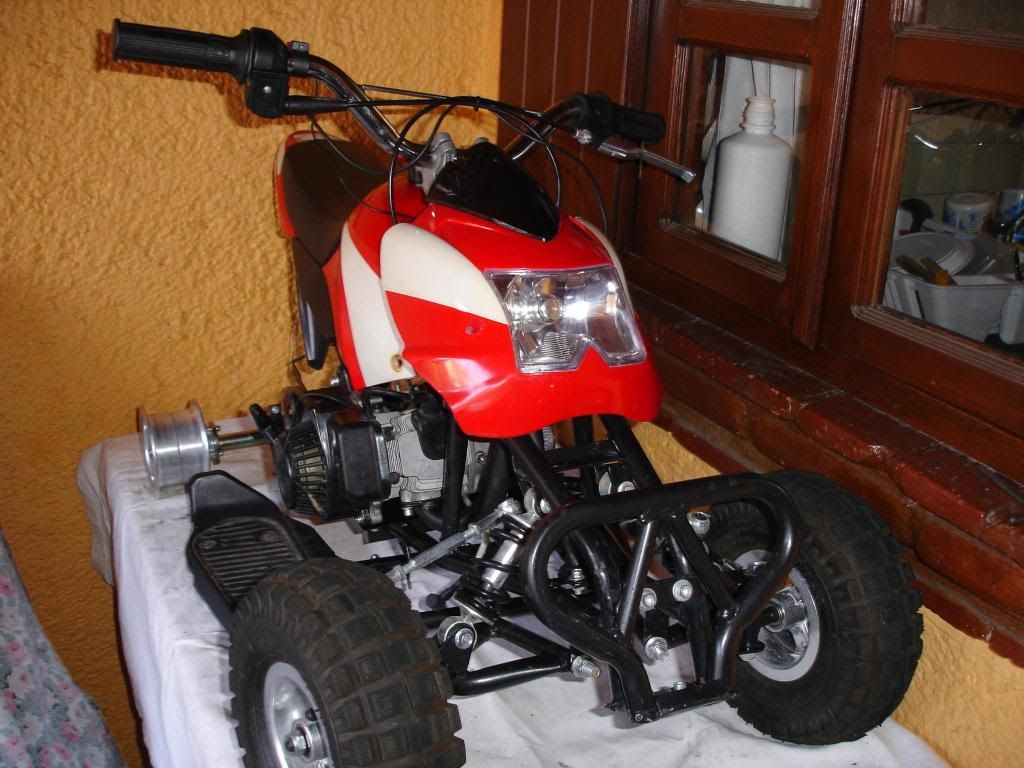 The tires are roted, very bad, in fact when I tryed to inflate them one of the rear tires exploded, the innertube on the other is leaking air everywhere,I will replace them for some sort of "road racing" tires, I pulled apart the engine and disasembly all, It is in good shape, just the carb doesn't work anymore due to all the rust inside(a white thingy), I cleaned the best I could but it is a no-no...the engine is runing but doesnt idle at all.
I found a place over the web where I will get new tires & inner tubes, they also sell many goodies to modify the small engine...You know..this is gonna be Mild Tuned Mini-Quad!
These are the parts I just ordered:
Big bore 44m.m "race-ported" cylinder, crank and Hi Compression head: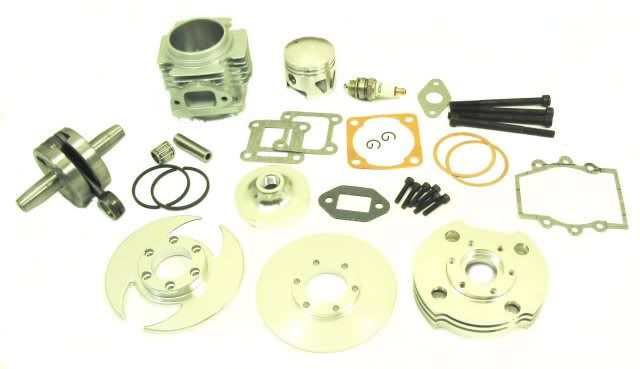 A carb kit and manifold: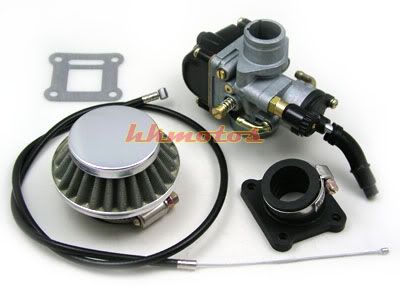 A fiber reed valve: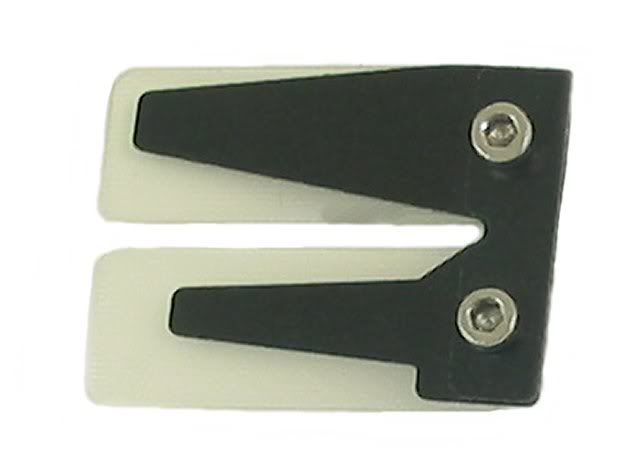 A pipe from a pocket bike: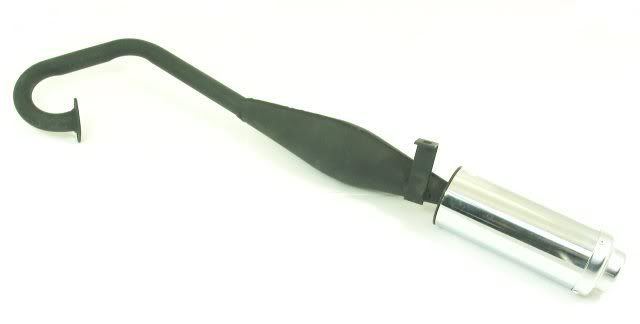 The tires and the innertubes: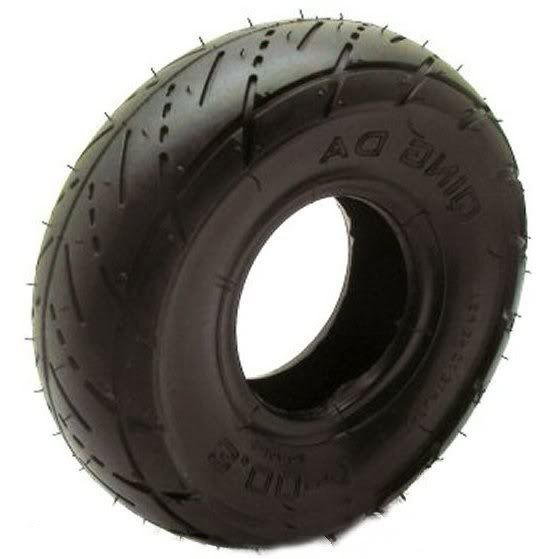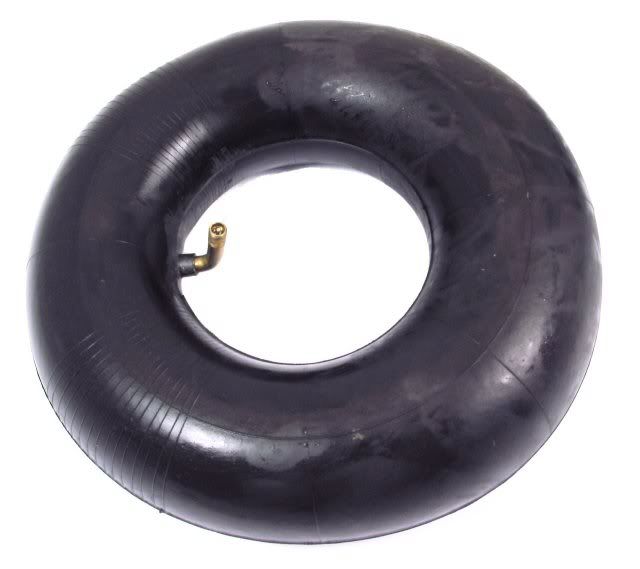 You know, this thing is a Chinese POS, the quality is not very good then I will reinforce al the weldings and fabricate a better engine base for it,once I get the parts, I may be able to port that cylinder a little bit and make a "dog" out of this thing, if not, no to much loss..you wont believe how cheap are the "racing parts" for this toy
The issue I'm facing now is that this mini-qud has an electric starter and looking at the parts I got and all the pocket bikes I have seen, I have to remove the starter motor section, but If I do such thing, I would have to relocate the engine, modify the exhaust and the rear axle, right?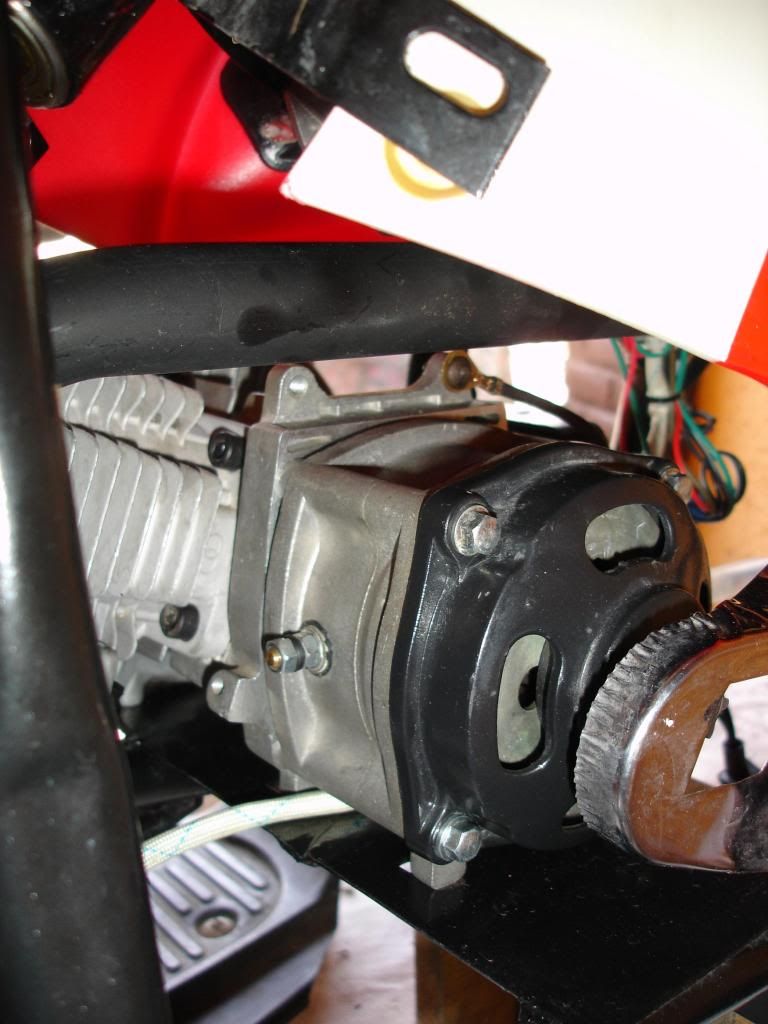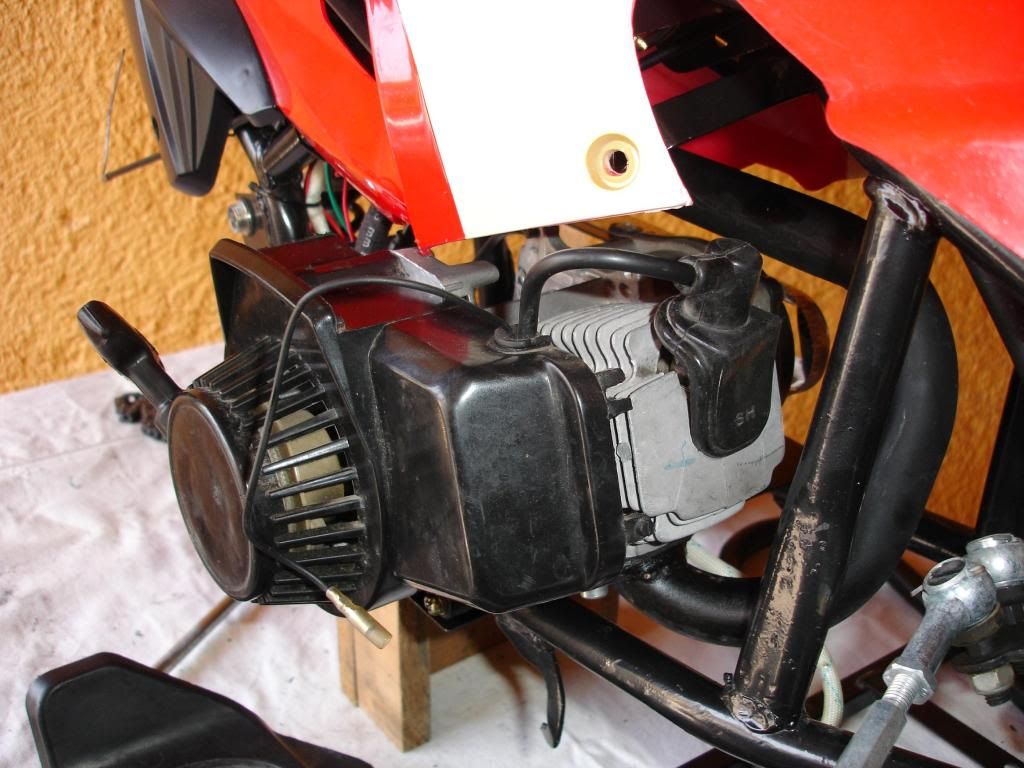 Any advise would be much appreciated....Thanks!
Regards,