Discussion Starter
•
#1
•
Hey everyone-
I just got into this in the last few days for something to do with my kids, and I'm having a helluva time getting them both riding...
This is the first bike I got-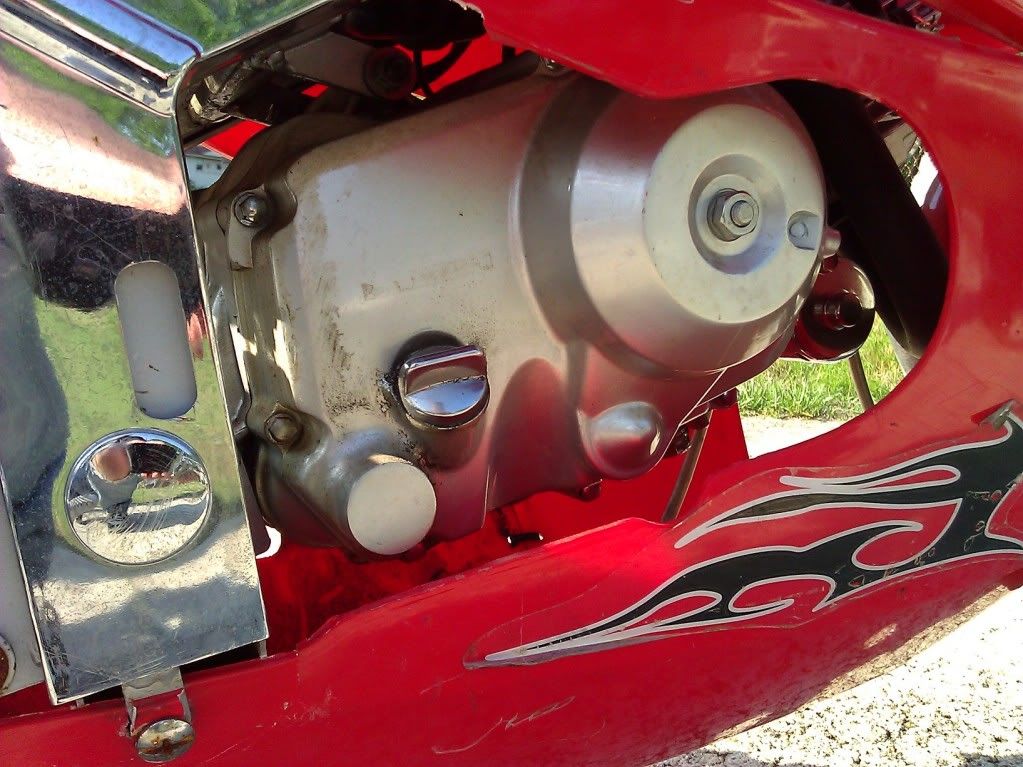 I have no idea what it is. No markings or model or anything. It runs good except for a speed dependent vibration from somewhere. Straight gas means 4 stroke, and it's electric start. The bad: No lights or gauges work at all. Most of the wiring arrived with it in a wal-mart bag, and it was ALL ugly. I don't know what size it is, who made it, or where to get parts- BUT it runs, which isn't too bad for $130- right??
Continued next thread...
Any help appreciated- Thanks!